Travel Paphos For A Mixture Of History Harbour, Hotels & Holidays
Travel Paphos and you will find both the main town and a district on the island.
Paphos Town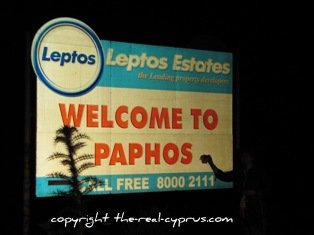 Welcome To Paphos
Paphos town has 2 distinct areas, Kato which means lower Paphos and what one would consider the tourist area and Ktima which is Upper Paphos (although anywhere else Pano means upper).
Ktima (also known as the Old Town by Cypriots) has more charm and character, you will find the market here and older, more colonial buildings housing government buildings, and the Mouttalo area, now the sadly run down old turkish quarter, but you will have an idea how things were before the conflict in 1974 It is the modern regional centre for administration, trade and culture.
Kato Paphos, the lower town has the Roman Ruins, the harbour and medieval castle and most of the tourist facilities, such as hotels and car hire
---
Paphos District
Paphos Harbour
People leave the sanctuary of their accommodation at night and promenade along towards the harbour area, lined with places to eat and drink. You will certainly get the holiday atmosphere during the summer months.
In winter it is less frenetic and you will enjoy sitting out having a drink with the sunshine in November I am sure.
Side note: it is expensive here, it's a bit commercial but you will certainly get the atmosphere, but bear in mind your holiday funds may take a bit of a battering here.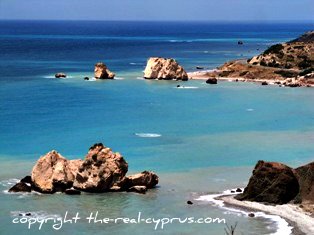 Aphrodites Rock
Travel the Paphos District, which stretches from Aphrodites Rock in the east to Agios Georgious in the west, the gateway to the Akamas Peninsula, the national park of Cyprus.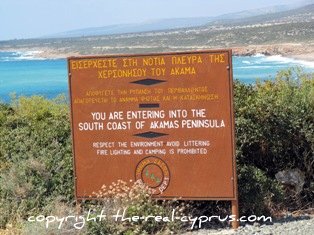 Welcome To Akamas
You will find Paphos Airport not far from town, so on your arrival, you won't have to sit in a taxi for too long or on the bus
---
Looking For Self Catering In Paphos?
Paphos has the majority of the accommodation for holidays in Cyprus.
If you check any travel site for Paphos apartments of villas or any kind of self catering, Paphos town and district has the most choice because it is to date, the most popular part of the island.
It is also pretty close to the airport so time taken to get your resort is considerably shorter than if you flew into Larnaca Airport.
If you are looking for self catering, here are the most popular websites to choose your villa or apartment from...
Home Away
Holiday Lettings
Owners Direct
Villa Renters
---
Leave Travel Paphos To Return Home