Some Facts On Cyprus That Will Answer Your Most Frequently Asked Questions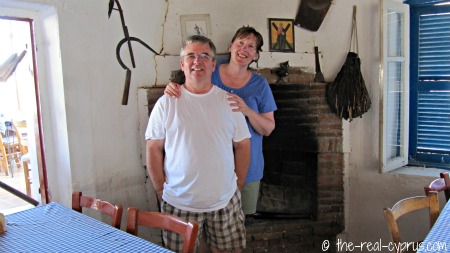 ---
Visitors want to know facts on Cyprus in order to have a clearer picture about the island before they arrive, and what to expect when they get here.
We thought we would include the following information because they are the sort of facts about Cyprus we would want to know so we are anticipating you would want to know them as well?
If there isn't an answer to your cyprus question please
use the Get In Touch page and we can answer your query.
This page reflects Facts On Cyprus for the southern end of the island for the time being.
---
Facts On Cyprus - Travel & Transport
---
Facts On Cyprus - Airports
Cyprus has 2 airports in the South, Paphos and Larnaca. Paphos is on the west coast and Larnaca on the east and most international airlines fly into both of them on a very regular basis using scheduled flights and of course many tour operators fly in during their summer and winter seasons.
Facts On Cyprus - Boats To Cyprus & Other Destinations
You can leave Cyprus and go by offical cruise company to Israel or Egypt. The Israel choice is dependent on what is happening on the political scene. You can also travel to Greece and the Greek Islands, Lebanon and Syria.
2 very well known cruise companies are Louis and Salamis.
At the present time you cannot take a ferry (as opposed to a cruise ship) from the Republic of Cyprus to another country or indeed the other way. A few years ago we drove back to the UK from Cyprus by taking a ferry with the car to Greece and then driving up into mainland europe but this is not possible now.
Cars & Driving- Need To Know Info
In Cyprus you drive on the left hand side of the road, which is great if you are coming from the UK but will take a bit of getting used to if you are from other countries who drive on the right.. which is most places....!!
.. also be aware, the police will fine you for careless driving, not wearing a seatbelt, a helmet on a motorcycle or using a mobile phone driving.
Gone are the days when nobody really cared what you did. The police have targets to meet now just like any other police force in the world and they will pop out of nowhere.. particularly on the highway.
As a member of the European Union they have to have coe standards now.
Rental/Hire Cars
You can hire a car all over Cyprus. You will note them easily as they have a red number plate and a registration with a z on them, and commonly known as a "Z Car"
In the Republic you will need a valid drivers licence from your home country if you are from the EU, if not you will need an additional International Drivers Permit and if under 25 you have to inform the rental company if you have had the licence for less than 3 years as they need to obtain under-age insurance.
The minimum age for renting a car is 21
Worth checking the age before your go, you don't want to arrive on the island to find you are too young!
There is a great choice of cars, anything from a 1 litre engine up to luxury car status. You can hire from the major international hire car companies or a more local firm.
You will most probably pay more if you choose say Avis or one of the internationally recognized companies. You can hire cars at Paphos and Larnaca when you arrive but if you have booked a package holiday including a car then your transport waiting for you at the airport.
Note the insurance you purchase is only valid for the part of cyprus you hire the car in. You will have to purchase extra insurance if you cross over the green line into the North of the island.
---
Facts On Cyprus - Climate
---
What To Expect Weatherwise
Cyprus is situated in the eastern end of the mediterranean so the climate is excellent. Spring in March & April is lovely and you can enjoy Cyprus at its best. The flowers are out, the days are warm, the countryside is green and the evenings are starting to stretch out. It is our favourite time of the year.
Summer goes on for a long time until about mid October so if you are a sunworshipper go then, particulary in July and August.
Autumn is short but you will see some leaves falling and Winter is mild but the rainfall over Troodes will produce some snow for ski-ing. A wonderful change of scene and looks beautiful.
Even in the short autumn and winter you will see quite a lot of sunshine so you can visit year round really. Cyprus is very popular for winter holidays and there is a thriving market for what the americans call snowbirds.
Older people who come to Cyprus and stay over the winter months. The tour operators have special package deals on offer for this time of the year.
Clothing - What To Where & When
Start of the summer season
Around May the days are lovely but night times can be a bit cool so pack something to cover up in the evening, just in case. You don't want to be shivering on the terrace.
Mid Summer Season
Hot, hot, hot! in June, July and August Take lots of lightweight stuff but you won't need a woolie! Temps go over 30 degrees towards august and into the 40's in Nicosia. Not the best time to visit the capital of Cyprus.
Late Summer
We love this time rather like Spring. Hot but not too hot, take note though towards October the days shorten and so the temperature will drop in the evening so have something a little warmer to wear in case you feel a touch chilly.
Autumn & Winter
As a visitor you will still find it pleasantly warm but as a local this is winter! But chances are it will still be a beautiful day so pack your shorts but you will definately need a jumper for the evenings. In the local restaurants, the fires will be lit. Enjoy this time if you like a leisurely winter holiday during November to February. Be prepared for some rain too and pack a waterproof, just in case.
Springtime
March and April are a lovely time to visit Cyprus if you like to go walking. The weather is perfect but do pack something warm for the evening. The days in general will be lovely but you can get rain. Enjoy seeing the flowers and trees coming to life.
---
Facts On Cyprus - Financial
---
Facts On Cyprus - Banking
The main banks in the Republic of Cyprus are:
The Bank Of Cyprus
The Laiki Bank
The Alpha Bank
The Hellenic Bank
The Co-Op Bank
The Universal Savings Bank
There are other banks dotted around the island such as The National Bank Of Greece, The Arab Bank and so but you can change your travellers cheques and obtain money from all ATMS outside branches.
The banks are open during normal working hours, but note they have different hours during summer and winter. Just check the opening hours when you get there.
They are closed at weekends, on public holidays, and the day after Easter Monday. They do open on Christmas Eve.
Rates of exchange are published daily on the banks websites, in the local newspaper and on the local radio.
Credit Cards
If you have a Credit Card it is worth remembering if you need a cash withdrawal it is pretty safe bet if you go to the Bank of Cyprus. You may not be able to use the multitude of cards available at all of the banks in southern Cyprus.
Debit Cards
Visa Electron cards and Maestro cards can be used where you see the symbol on the door of the shop or restaurant, but of course if you are not sure, ask before you have a basketful of shopping or have just finished your dinner!. You can use them most places but if you are in a remote location it may not be possible.
Currency
On 1 January 2008, the Republic of Cyprus introduced the euro as its official currency. The Euro is subdivided into 100 cents.
The currency exchange rates are on websites daily for all of the major banks and on local radio on Cyprus and in the Cyprus Mail, the only daily english language newspaper in the Republic both in print and on line.
---
Facts On Cyprus - Duty Free Options
---
Within the EU
A top fact on Cyprus. Within the EU there are no limits to what you can buy and take with you when you travel between EU countries as long as it is for personal use and not for resale.
That said, the reality is there are limits before questions would be asked about the amount you would be carrying, but the average person would be weighed down at the airport long before they would be reached.
For example 90 litres of wine would be quite a handful don't you think, alongside your luggage! More than this would warrant questions being asked about it being for personal use only or were you thinking of taking it home and selling it. Anyway, where would you put it on the plane home?
Outside the EU
If you are coming from a non-EU country, you can bring with you and take out goods duty free for personal use.
You can have:
Tobacco
200 Cigarettes or
100 Cigarillos or
50 Cigars or
250g of tobacco
Alcohol
1 ltr of spirits over 22% vol or
2 ltrs of fortified or sparkling wine or
2 ltrs of still wine
Perfume
Eau De Toilette
---
Facts On Cyprus - Electrical Current & Voltage
---
Top facts on Cyprus. If you come from UK all of your appliances will work in Cyprus. They have the square pin plugs all over the island. The voltage is 230 volts and ac 50Hz.
If you arriving from another country and you use 2 pin plugs you will need to bring an adaptor with you.
---
Facts On Cyprus - Food & Water Quality
---
In Cyprus the safety of food and drinking water is monitored closely by the Public Health Ministry and since joining the EU in 2004 they have to adhere to European Standards for both.
You can drink water from the tap, you don't have to rely on bottled water unless it is a personal preference.
Quality of both food and water is very high.
---
Facts On Cyprus - Medical
---
This medical facts on Cyprus is useful to know. We have found medical care be excellent. You must make sure though you have travel insurance from your home country just in case you need to be hospitalised. God forbid you need it but it did happen to my brother in law during a visit.
He suffered a heart attack while staying with us and the medical services were marvellous. He ended up getting the latest surgery in Nicosia which would have cost thousands privately back in the UK, and when he went back home to Cambridgeshire, the doctor told him the medical care he had received in Cyprus was ahead of that in the UK, even at Papworth which is a major hospital for heart surgery, near where he lived.
If you need a doctor, you go along to a local surgery and you pay for your visit, usually between £C10 and £C15 pounds equivalent and if you need regular medication, bring your prescription with you and you will probably get it at the local pharmacy if you need to top up.
We have had people visit with all sorts of ailments and they have all been satisfied with the medical care on the island.
In fact sometimes people have even purchased the medication to take home with them, because some were considerable cheaper than having to get by paid prescription in the UK.
You have to remember many of the doctors in Cyprus have been trained in UK, USA, Australia and so on, so you are in good hands.
---
Facts On Cyprus - Eye Care
---
This is a well known fact on Cyprus to people who wear glasses. They are often many times cheaper, particulary than UK.
My husband is a glasses wearer and he always buys 2 pairs when when he visits.
He usually goes to the same Optician and they keep his prescription on record and they remember him every time he visits.
The eye test is usually free.
If you need glasses, it is worth thinking about.
---
Facts On Cyprus - Religion
---
Taken At Erimi Wine Museum
The dominant religion of Cyprus is Greek Orthodox.
Visitors are welcomed in churches but you must be properly dressed with long trousers for men and knee high or longer skirts or trousers.
If you visit a mosque the same applies but you will also need to leave your shoes off.
---
Is There Something You Need To Ask?
Ask your question and we can share the answer with others who may find your question useful as it was something they needed to know about too!
What Other Visitors Have Asked
Click below to see contributions from other visitors to this page...

---
---
To Go To Home Page From Facts On Cyprus Click Here