Cyprus Festivals Are Happening Just About Every Month Of The Year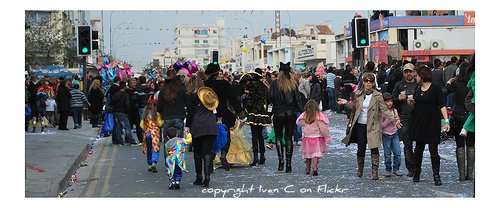 Cyprus Festivals January To December
Welcoming The New Year In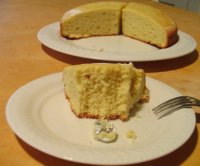 It is the feast day of Agios Vassilios on 1st January each year and is the name for Greek Santa Claus.
It is said children traditionally receive their presents on this day, but over the years any cypriot children I have known, had them on 25th December but some families like to keep to old ways of tradition.
A special cake is baked for this day, and it houses a coin in the centre for good luck, and whoever finds it will have great luck for the coming year.
The large cake traditionally is cut into 4 so it makes for the sign of the cross and then divided into smaller bits.
2 pieces are set aside, one for the house and one for the less fortunate and then the rest is served to the family.
I am not entirely sure what happens to the bit for the less fortunate, but I understand it is more symbolic than actually giving the cake away!
The Epiphany Day (6th January)
This is the day when you will see families going off to church with bottles and receptacles to collect Holy Water blessed by their local papas, the priest in the tall hats.
This Cyprus festival day marks the baptism by St John of the Christ Jesus.
The priest will bless the water and then give to the congregation to take home and bless their home for the coming year.
If they are farmers the fields and livestock get a bit as well.
In the villages, rather than the towns, the priest will visit homes to sprinkle the holy water to dispel any wicked spirits.
I think it is unlikely you will still find this tradition in the centre of the cities now.. all those blocks of flats..!
I have also seen the burning of olive leaves at this time and this is wafted through homes to bless one and all.
The smoke is called kapnisma or Holy Smoke.
If you are at all religious you may want to make the sign of the cross at this time, if you find yourself being wafted with smoke.
Other Things Happening In January
Agios Neophytos Day Fair - Agios Neophytos Monastery in Paphos District
Ayia Napa Cultural Winter Festival
Parlimni Cultural Winter Festival
Skiing
---
Chrysorrogiatissa Monastery Fair Paphos (Mid February)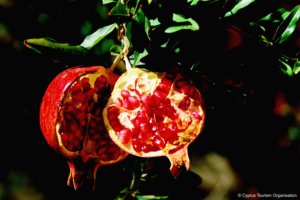 This is an annual fair and is all about the presentation of Jesus in the Temple.
The monastery is set high above the sea and dedicated to Our Lady Of Golden Pomegranate .
It has cloister built of red stone in a triangular shape.
It houses a very special icon of the Virgin Mary, and a famous historical image of Mary & Joseph from the 18th Century as well as old bibles, crosses, manuscripts and scultures.
It is worth a visit if you are in the Paphos District
---
Kite Flying Competition Derynia Village (Late February)
Derynia is a village right by the Green Line up on the east coast around Ayia Napa, Paralimni and Protoras, the Ammochostos (Famagusta) District.
From the village you can see views across the line to Varosha in no-mans land, full of abandoned houses, it was a former tourist district of Famagusta but now resembles a ghost town.
It will have quite an impact on you.
Each year, there is a kite flying competion in the area, as the village is on top of a hill.
Should you be in the district, go and have some fun!
Other Things Happening In February
Tangerine Festival - Arakapas Village Limassol District
Ayia Napa Cultural Winter Festival
Paralimni Cultural Winter Festival
The Sunshine Cup - Cycling in Oroklini Larnaca District
International FIS Annual Race in Troodos
---
Limassol Carnival (February)
50 days before Lent this Cyprus festival only takes place in Limassol. No other town has a proper carnival on such a large scale, as the tradition has only been here.
It goes on for 11 days, starting with the grand parade and it is a particularly happy time especially for the children.
They get to have their own carnival as well and just love all the dressing up.
Here is some information from the 2011 Limassol Carnival
Other Things Happening In March
Evangelismos, Feast of the Annunciation Fairs in Klirou in Lefkosia District and Kalavassos in Larnaca District
Ayia Napa Cultural Winter Festival
Paralimni Cultural Winter Festival
Sunshine Cup Cycling in Afxentia
UCI World Cup Marathon (cycling MTB Marathon)
International Skiing competition Troodos
---
Green or Clean Monday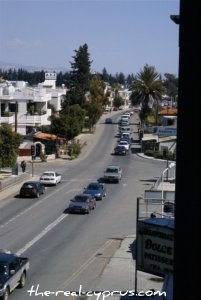 I love Green Monday or Clean Monday, it is a bit like the English shrove Tuesday, but in Cyprus they have the day off.
I love this picture taken, by me one green monday, when the whole of Limassol seemed to be leaving the town to head out towards the west coast beaches.
A picture looking the other way, shows pick up trucks with tables, chairs, barbecue, cool box, the dog and granny all going off to have some fun
The purpose of course is to go mad with consuming as much food and drink as you can because tomorrow it's all over for 50 days of Lent until the fast is broken at Easter, the biggest and most celebrated Cyprus festival
If you are in Cyprus 6 weeks before Easter you will witness this mass exodus to the beach and to Troodos, so you can either join them or stay at home!
For more information about the day Green Monday
---
Easter (March or April)
Of all the Cyprus Festivals, Easter is the absolute pinnacle of the calendar both in religious terms and family terms.
It is the cypriots greatest celebration, as it is for the people of Greece and greek origin all over the world.
After the rigours of the lenten fast and the sombre Good Friday observation, Easter Saturday evening is a time for family and friends, food and celebration that leads into Easter Sunday and the whole roast lamb on a spit event.
If ever you really want to get a feel for the real cyprus come at this time of year, and if you are invited to someone's home then it will be a treat for you.
It is not too hot, the spring flowers are beatiful and everywhere is still green before the onslaught of July and August.
For us it is our favourite time on the island.
Here is a traditional Cyprus Easter Recipe Flaounes Recipe Countdown to Easter In Cyprus
---
Classical Music Cyprus Festival Larnaca (April)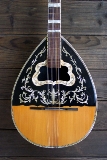 The municipality of Larnaca organises this music festival each year, so be sure to watch out for the details in the local paper or on line.
You tour operator may be able to advise you as well.
Recitals and concerts are held by internationally known musicians and orchestras and the venues may vary.
The cypriots like their concerts and are very welcoming of other musicians to their shores.
---
Flower Cyprus Festivals (May)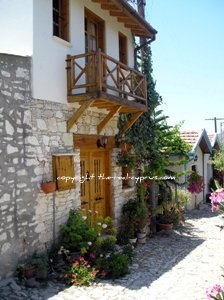 I am particularly fond of this picture, taken in Lania Village, the artists village in the Limassol District. You pass it on the main road up to Troodos.
We went to a flower festival in the village which was quite charming.
The village itself is old, has beautiful stone houses and bouganvillea tumbling out into the lanes so it is picture postcard perfect and offers wonderful photo opportunties.
The day we went, most of the residents had their old gates open, they usually are closed to keep the courtyard private and secure and to keep the animals in too.
There were beautiful flowers everywhere, classic scenes of outside crumbling stone staircases with terracotta pots filled with red geraniums and happy looking daisies and every flower you could probably think of.
Refreshments were offered by some and they were very willing to tell you about their home, their family and the history of the village.
The smell of the blooms was intoxicating so if you come to the island, May is highly recommended if only to see the flowers.
If you are in the Paphos region there are similar celebrations of the Anthistiria Flower Festival and in Yermasoya Village near Limassol town.
It is really a celebration of the return of Spring based on Greek Mythology.
---
Cyprus Festivals Change Alert!
Ok, not strictly a festival but it does take place each year.
I would have also mentioned the Cyprus International Rally takes place in May, over 3 days and starting and ending in Limassol, but in 2011 it was in Paphos in November so there may be changes for 2012 as well
Other Things Happening In May
May Day Celebrations Island wide
Festival Of Cyprus - Dali Village Nicosia District
Ayia Irini Day Fair - Pervolia Village Larnaca District
Strawberry Festival - Derynia Ammochostos District
Rose Festival - Agros Village Limassol District
Ayios Constantinos & Ayia Eleni Day Fairs In Derynia in Ammochostos District and Tsada in Paphos District
---
High Summer June/July/August
Summer for Cyprus Festivals is the peak season.
Tourist resorts, hotels, attractions all create terrific cultural events for their guests so their will be plenty of arts and crafts and musical events during your stay.
In the higher regions of Troodos there will be many folk fairs and events dedicated to that particular region be it food, wine or a Saint.
Around June in Paphos you will find a choirs Cyprus festival and in the Larnaca village of Pervolia there is a traditional village fair to celebrate St Leontios Day. A name day fair.
Limassol hosts the annual Shakespeare at Kourion Amphitheatre which is a charity event and exceeding popular, and it is such an atmospheric event. Even if you have no interest in Shakespeare, a night in the summer at Curium is not to be missed.
Other Cyprus festivals across the island include The Larnaca International Summer Festival portraying theatre, music and dance, moonlight concerts in Ayia Napa in during full moon in July and an international music festival in Famagusta.
August heralds a traditional fair at Kykko monastery and the ancient odeon in Paphos stages greek dramas to great effect in this ancient outdoor setting.
Cyprus festivals also bring the Dionysia event to near Paphos in the village of Stroumbi. Local dance and music precedes an all night party with flowing local wine and tradition cypriot cuisine.
In the village of Kalo Chorio in the Limassol district, the most noted event is the Commandaria festival to mark the beginning of the grape harvest.
Other Things Happening In June/July
June
Ayios Leontios Day Fair - Pervolia Village Larnaca District
Cultural Festival - Arsos Village Limassol District
Cyprus Delight Day - Sweets Festival Yeriskipou Paphos District
Cherry Festival - Patanistasa in Nicosia District
Annual Shakespeare Play - Kourion Amphitheatre Limassol
July
Ayia Paraskevi Day Fair - Yeroskipou Village Paphos District
Agricultural Exhibition - Solea Area Troodos
Commandaria Festival - various villages on Commanderia Route in Limassol District
Moonlight Concerts - Kouriom Amphitheatre Limassol
International Folk Dance Festival - Pissouri Village Limassol
Resi Festival - Letymbou Paphos District
Classic Car Rally - Pano Platres Village nr Troodos
Cultural Events - Aradippou Village Larnaca District
Cultural Events - Episkopi Village Limassol District
Regional Cultural Week - Mountain Resorts of Limassol District (Pano Platres, Kato Platres, Phini, Mandria, Omodos, Pera Pedi, Kilani, Moniatis and Kouka Villages)
---
Limassol Wine Festival (August/September)
After the heat of summer, September brings the start of some cooler weather and the Cypriots celebrate their succesful harvests especially the grapes.
To learn more about this brilliant festival,
Other Things Happening In August
Musical Summer Evenings in Polis (West Cyprus)
Folk Art Festival - Marathasa Area Troodos
Flavours of Cyprus - Marathasa Area Troodos
Arkadia Festival - Kallepia in Paphos District
Dionysia Wine Festival - Stroumpi in Paphos District
Commandaria Wine Festival -Kalachorio Village Limassol
Pafia Aphrodite Festival - Kouklia Paphos District
Folk Music Festival - Steni Paphos District
Peach Festival - Kato Mylos
Many Villages around the island hold festivals particularly around the 15th Of August, so check around this time
---
Cyprus Russian Festival (September to November)
Cyprus Festivals tend to be cypriot centric but this wonderful festival is in its 5th year and very popular with cypriots and russians of course.
Designed to extend the hand of friendship between the two countries, the event is spread out over a period of 3 months.
The President of th Republic opens the fair every year to a host of over 20 shows and concerts by Russian and Cypriot groups.
There is an official VIP reception, A Gala Night and fireworks.
It is not just for the grownups either, the children have their own share of fun too.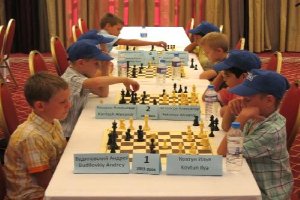 They enjoy a chess competition, bowls, painting and several activities to encourage friendship between the children of Cyprus and Russia.
It is a really lovely idea and the children from both nationalities really love it.
---
Pastelli Festival In Anogyra Village (September)
The village of Anogyra in Limassol is synonymous with carob trees, and the pastelli, a honey and sesame seed sweet treat is made specifically in this village, so the villagers like to celebrate their famous product and the successful harvest of the carob. Anogyra Village You can see how it is made at the Pasteli Factory
---
Aphrodite Opera Festival (September)
If you love opera another one of the great Cyprus festivals is the Opera.
Set around Paphos Castle by the harbout, this is the highlight of the year for some people.
Often an international cast, some years this event can fall in August so do check the calendar to see when it is being held.
Ayia Napa International Festival (September)
This wonderful seaside resort holds a great festival for folk music dancers and musicians, opera events, traditional and modern singers and theatre groups and is held around the beautiful old monastery in the square.
---
Afamia Grape & Wine Festival (Early October)
Held in Kilani Village, one of the famous wine villages of the Limassol District on the wine trail.
It has great soil conditions for wine growing and fruit treesand although it is a bit low on historial sights it more than makes up for it with rural beauty.
The festival is well worth a visit if you can get there.
---
St Loucas Festival (Late October)
Kolossi Village Apostolos Loucas Church
The Cyprus festival celebrating St Loucas was a favourite event of ours in the village.
Over a weekend people would visit from all over the area, meet their friends, eat and drink, there would be a fair for the children and sweet treats, and hot coffee and it was just a lovely time to be there.
It all took place around Apostolos Loucas Church in the village so the religious connotation and the reason for celebration was never very far away.
It is also celebrated in Kilani one of the wine villages in Limassol and Aradippou in the Larnaca district.
---
Limassol Jazz Festival (November)
Held over about a week this festival is perfect for any jazz loving visitor to the island.
2011 is the second year after a wonderful inaugural year in 2010, it was so popular people wanted to have it as an annual experience.
What's On Offer?
You will find an eclectic mix of premieres, commissions, new collaborations, impromptu jamming sessions.
Something For Everyone
Bi-communal projects, some dance in the mix, master-classes, family events and an exceptional program of free concerts across the 7 days.
Biggest Music Festival In Cyprus
There are approximately 13 events and over 40 participating artists which make up Limassol's biggest music festival and Cyprus' largest celebration of jazz.
---
Cultural Cyprus Festivals (November)
You will find Limassol will hold it's winter cultural festival around this time, events mainly at the towns Rialto Theatre.
A selection of Music, Dancing Film, Theatre and Opera Performances.
It will of course be worth checking to see what events are held in what language, as many are perfomed in Greek and or English so it would be important to know.
The local daily and weekly newspapers will keep you fully informed of what is happening, where and when.
Ayia Napa has a similar programme of events organised by the local municipality with shows and exhibitions and music concerts.
---
Christmas Celebrations
Christmas celebrations are another of the cyprus festivals that take place after visiting church, in much the same way people in lots of other parts of the world do.
There will be carols in some areas, Ayia Napa especially has carol singing, traditional food and a visit from Santa in the central square area near the monastery.
In recent years, Cyprus has become much more commercialised about christmas and you will find all the things you expect to find like cards, special gifts, trees and decorations in many of the shops.
Hotels will have special events for the season but you more than likely will not find too many restaurants open for dinner as everyone is home with the family enjoying their own get together.
Leave Cyprus Festivals & Return Home