Hotels In Paphos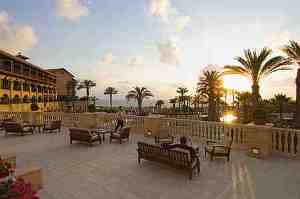 Hotels in Paphos are numerous to say the least, and if you want the best deal you are going to have put in quite a bit of work..
However...
I want to make your search just a little bit simpler by using a hotel aggregator which means you can search most of the hotels in Paphos in one sitting for the best price for the days you are searching for and you can choose to buy direct from the hotel or your favourite travel site.
Here are a few reasons why I think this is a great method and why I think you should consider using hotelscombined.com.
They are a world leader in hotel price comparison
Their technology searches all of the best travel sites at once to find you the best/cheapest price
They offer genuine verified reviews
They cover hotel apartments as well as hotels
They offer the best daily rate available for a hotel
They offer guest ratings you will find useful
They will offer distance from hotel to centre of resort
You will see a map
You can see the hotel features
You can see how many reviews for each hotel
Plus...
Its free to use of course
They are the technology behind skyscanner and the like
They are a socially responsible company
They offer rebates to teachers, students and conference attendees
They support a major charity
They are carbon neutral and environmentally friendly
The hotels in Paphos will be listed either alphabetically or by price, for example highest to lowest.
The comparison site will also allow you to search by using filters, so for example if you only want to look at 3 star hotels or only pay so much you can narrow down your choices.
You can choose the currency you want to pay in, or, what brand name hotel choice if you have a preference of where to stay in the hotels in Paphos.
You can also choose hotels by features so for example if you needed to have business facilities you tick that particular box.
You can also, if you know the name of the hotel, just put that into the search, to see if you can save some money.
I recommend you give it a go even if you think you have found the best price with your travel agent. You just might have found a winner with this search engine.
Search For Your Best Hotel Price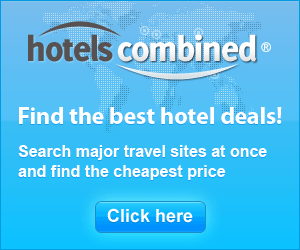 ---
Need To See Some Opinions On Hotels In Paphos
If you truly want to pick a great one why not see what others have to say who have stayed in resort and pick their brains about what are the best hotels in and around Paphos.
Just put in Paphos and ALL of the resort hotels will come up with information and they are listed with the most popular hotels first.
---
Looking For Flights To Go With Your Hotel?
I also recommend if you are booking your own package you might want to combine this search with one for flights as well.
I have researched this flight search engine and it really is pretty good.
With a bit of luck you will save yourself quite a bit.
Click Here For Cheap Cyprus Flights
---
Leave Hotels In Paphos To Return Home