Cheap Cyprus Flights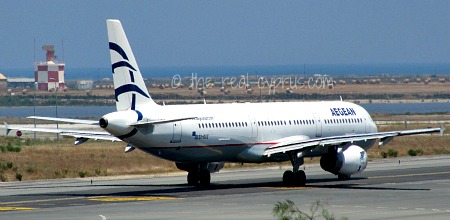 Cheap Cyprus flights, sometimes, to be honest can be a bit of a nightmare to find.
And also to be honest, trying to find a flight to anywhere is not my idea of fun.
I find that going on the internet is very useful, however, some of the sites you are faced with, are enough to make a monk swear.
You need to put in this information and that date, and if you get it wrong you have to start again and personally it drives me to distraction.
I truly hate booking flights online, and because you are looking for your cheap cyprus flights, you feel obligated to sit there until either you have searched every travel company to within a inch of their lives OR you have thrown your pc out of the window in absolute frustration.
Well, I do anyway.
So....
You can imagine how happy I was to find the latest technology in booking my cheap cyprus flights, and it is called the booking buddy.
What is so great about that I hear you say.
Well let me give you an idea of what they offer and perhaps you might want to take a look for yourself.
In my humble opinion, I think this is one of those great things in life, brilliantly simple and easy to use, and why did somebody not think about it before now. But please, you judge for yourself and I would love to know what you think and how you get along with it.
Here Are The Things I Think Make It Such A Useful Search Engine To Look For Cheap Cyprus Flights
US Site
Find Flights
Find Hotels
Find Holidays
Find Airport Information
Find Airline Information
Destination Information
Free Deal Alerts To Your Inbox
Travel News
RSS Feed
Watch This Video To See Why You Should Use The Booking Buddy System Below
---
Let Me Explain A Little More
---
US Site
This is a US site, so if you are in the UK or Ireland you might want to look at
cheapflights.co.uk The more I use this site, the more I like it for searching for cheap cyprus flights.
Find Flights
Now I think this is the crowing glory of this system.
When you input your dates for travel, number in party and so on, you can search several companies but only have input your details once!
You can search upto 6 companies at once initially but there are other choices in a drop down box on the top right. You might prefer using a scheduled airline instead perhaps.
They will find the details for you and load up each page seperately and you just view and close or keep until you are ready to book.
If they are not suitable you do get the option to check a couple more if available.
I used the following example.
Houston To Larnaca
Departure 1 May 2012
Return 15 March 2012
2 Pax
No particular flying time
6 Airlines/Flight Bookers
The results came out with some suprising information
Flight 1 was $875.00 return, tax incl with a scheduled flight
Flight 2 was $700.00 return, without tax, charter flight
Flight 3 was $650.00 return, without tax, charter flight
So already you can see what a little gem this system is and it pays to search using something like this when you potentially save so much money!
Find Hotels
This again was input your details once and search through several companies at once. Invaluable if you are impatient like me on the long search for cheap cyprus flights
Find Holidays
This was quite good, you only get 4 choices of holiday aggregators to choose from, Expedia being an example.
Travel News Updates
This is their blog page, useful for some special offers, and I am sure would have been helpful at the time of the volcanic ash escapade in 2010.
They had some quite useful tips about the Ayia Napa area quite recently.
Airport Information
If you need to know about an airport this is your page.
If you want to know the web address or telephone number of Heathrow Aiport as an example you will find the information here. They also have some interesting random facts about the airports well.
Airline Information
Similar to the aiports page, if you need to contact a specific airline, you will find contact numbers here and an address and website url if you need it.
Destination Information
I was expecting to see something about a destination here but when I put in Cyprus I was given option of searching for a hotel in Larnaca only, and there were bits off the blog that filled up the rest of the page.
I would be expecting to see some travel information, like where to go and what to do in a new city.
This page seemed a bit pointless to me.
Best Deal Alerts By Email
Great idea if you want to keep an eye on cheap cyprus flights, as you will be alerted to new pricing as it comes along.
Very useful tool, you put in your email address and your home airport and you will receive details of flights on offer to various destinations.
You cannot specify one destination, only your home airport.
And an RSS Feed, useful if you want to keep up with what is going on but don't want to provide your email details, which is becoming more and more common these days.
Look for the RSS button, click and then add to your rss feed reader.
Top Tips
Turn off your pop up blocker, as you will constantly get a warning and the search engine cannot do its job properly if you are blocking the pages.
If you need to get in contact with anyone, bear in mind the Booking Buddy company is NOT a travel agent so you cannot ask them questions about particular airlines, your flight details or about your holiday booking, or indeed any advice about your choice of holiday. They just facilitate the booking with their software.
If you need that kind of help you are probably better off going to a travel agent.
If you do need to speak to them, there is a tiny feedback button at the bottom of the webpage. Took me a while to find it, but it is there.
If you are reading this from the USA, you have some further choices such as cruise search in addition to the regular flight, hotel and holiday options.
---
Conclusion
I found it very useful, saved time and money so really what more could you ask for.
I liked the interface, found it easy to use and think just about anyone could work with it.
Ready To Give It A Go?
---
Click On The Graphic to search for your cheap cyprus flights.
Please note you cannot fill in the box, you just click on the picture and you will be taken to the main website.
---
Any Other Search Engines To Recommend?
Yes, another site called cheapflights.co.uk is an ideal alternative if you are seriously searching for your cheap cyprus flights and you can find them here for flights from UK & Ireland: Cheap Flights Cyprus
---
Leave Cheap Cyprus Flights To Return Home