Anogyra Village
Home To The Carob Tree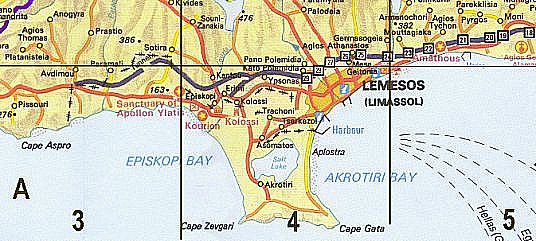 Where Is The Village?
Anogyra Village or Anoyira (both pronounced Annoy-ra) as it is sometimes known, is a beautiful, very traditional and picturesque spot, north of Avdimou Village and in the district of Limassol.
On a clear day you can get a sea view if you are in the right spot.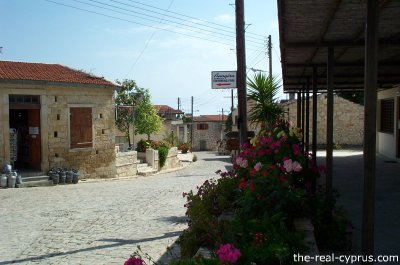 1 of only 8 Heritage villages in Cyprus so it makes it very special.
Stone houses and traditional ways are preserved for future generations to enjoy.
What Is There?
Home to the Carob Museum and also dedicated to the making of Pasteli (a kind of bonfire flavoured toffee)from carob juice.
Anogyra village is the carob centre of the island and you will see thousands of trees as you drive around the area.
---
Anogyra Carob and Pastelli Museum
The only Carob & Pasteli Museum in Cyprus can be found in Anogyra. It aims to show all about the carobs, growing and harvesting and the making of the traditional product made mainly from carob juice and how it is still made in the same way to this day.
Where Is It?
The museum is housed in the old Turkish-Cypriot school located at the centre of the village. It is very easy to find and is signposted as you enter the main street.
The building renovated in 2000 in the traditional style with stone and wood and is a very lovely building.
A Pasteli festival is held each September in the village and well worth visiting to see this age old traditional sweet being made accompanied by music and dancing and food and drink.
You will get a great insight into the real Cyprus here.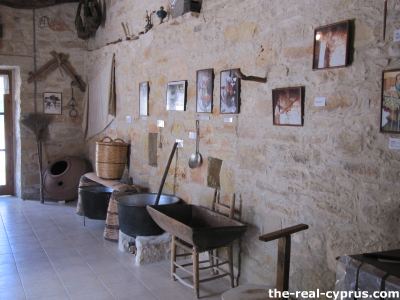 ---
About The Carob Industry & Tradition
From The Horses Mouth Of The Mavros Chrysos (Black Gold) Company
Anogyra Village is a picturesque spot situated on the Southern slopes of the Troodos massif, overlooking the bay of Pissouri, just a few kilometres off the Limassol-Paphos highway.
For centuries this village is surrounded by carob orchards and in the past, carobs were a major source of income for the community. Traditionally, carob processing was an important activity and the village is best known for its unique carob based all natural products.
One such traditional product is pastelli, made by selected carobs high in sugar content using a unique, fairly hard and complex process.
In this setting, carrying a long history in carob processing, two women with a vision to safeguard their family's inherited traditions, decided to invest money and effort creating the Museum and factory of the carob fruit.
Sisters, Yiota Hadjikyriakou and Andri Vasiliou today run the one and only fully operational traditional workshop that produces carob pastelli, using the same processes and utensils that their parents had used for half a century who in turn had also inherited from their ancestors.
About The Carob Museum
Mavros Chrysos (Black Gold) Museum is located in a renovated family-owned house, in the heart of the village and attracts visitors all year round, presenting in a clear manner, using all the traditional utensils and supported by visual aids, the process for making carob syrup and pastelli products.
Whats The Story?
The Museum also portrays the story of Cyprus carobs, their nutritional value and the owners are keen to suggest alternative uses of the carob fruit, especially as a substitute to cocoa and sugar based sweets.
Opening Hours
The Museum is open for visits daily from 8.00am to 7.00pm but pre-arrangements are suggested by calling on 25222357.
In the winter the opening hours are 8.00am to approx 5.00pm.
Best to ring ahead to be sure the museum will be open.
Top Tip
If no one is at the museum, if you look across the road to the house with double gates, mum to andri and yiota lives there and you can often find the sisters in there.
The Carob Factory
In fact, this is no more than a small workshop, which adheres to traditional methods and processes but has additionally been upgraded in order to satisfy the highest hygienic standards. The workshop is approved (by the local authorities) as a food processing unit and the company is currently in the process of obtaining a HACCP certification.
The factory produces carob syrup and pastelli products but also other traditional carob sweets are seasonally available, all on display and for sale at the premises. Carob fruit comes mainly from the family's own carob orchards supplemented by selective purchases from local farmers.
Anogyra's Natural Sweetness
Excitement for the carob's nutritional value and a passion to continue the family's long tradition, guide Yiota and Andri in their efforts to promote Anogyra's heritage and open up new markets for quality carob products.
Mavros Chrysos is a new company in operation but at the same time it is the last remaining organised processor of carobs in the region and the only one that still produces pastelli the traditional way.
For an experience in Cypriot traditional gastronomy, Mavros Chrysos of Anogyra is certainly a place to visit.
---
If you would like more detail regarding pasteli making have a read about Andreas and Despoulla and their pasteli factory in Anogyra village.
There are photographs and some video footage of how it is made in the factory.
---
Don't Miss The Organic Olive Park and Museum - OLEASTRO
Well, as you are in the area perhaps you might like to visit the Olive Museum or Oleastro. An organic Olive Park.
View the video for some interesting facts about the park. History and culture combined with practical application.
Well worth a visit for lunch in the restaurant if you are hungry but also just for coffee. We had the best cyprus coffee ever when we stopped by and the prices seem reasonable too.
However, we thought the gift shop was a bit pricey but the pottery for sale is very nice and well made, and it is nice to take home a sample of the oil pressed there.
Location Of Oleastro
Signposted as you arrive at Anogyra Village but you can always ask someone. It is set about 3 km outside the village on a hill, not inside the village up a side street as we thought it might be!.
There are definately signposts for the tourist bus route to go around the outer edge of the village and detour from the centre so it would be very difficult to get lost
Contact Details
Lina Ellinas and her family are the owners of the Olive Park.
They speak, Greek English French and German.
Telephone: 00357 99 565768 or 00357 99 525 093
What Are The Opening Hours?
10 am everyday until 7 pm
7 days a week all year round
This is a VERY hardworking family
If you would like to visit the website click here.
---
If you are interested in a visitors eye view then you can view video of the the trip to the park by David J. James,you can get a sense of anogyra village through his camera lens.
A bit shaky here and there but it gives you some idea of the village and the surrounding landscape from a travellers point of view
---
Lunch Anyone?
If you don't fancy dining at the Olive Park, there is a nice Taverna as you come into the village with a swimming pool which is lovely during the summer months.
Not suprisingly it is called the Anogyra Village Taverna.
This is very popular and the pool is particularly popular with families with children during the school holidays and on Sundays.
I haven't found a website for it yet but they do have a phone number if you want to ring ahead...Tel: 00357 25 22 1584
---
Evening Dining...
You might want to stay right here or you might like to venture just out of Anogyra village to Plataniskea or Platanistea as seen on some maps for your evening meal.
About 10k from Anogyra Village, this dot on the map village is extremely small, BUT a whole of renovation has been going on recently and people are spending money on slowly fixing the stone houses and one of the buildings houses a very small but beautifully formed restaurant.
Very popular with the locals particularly on a Sunday, which might not be the best day to go.
And we mean really small but there is a covered area at the back with a marquee type of thing going on, which means the space is larger and diners can be accommodated year round in relative comfort.
We have been there a lot with friends and always received a very warm welcome.
The usual cyprus traditional meat based dishes are served, freshly made in the small kitchen and if you are lucky.. for pudding you must try their rice pudding. It only comes on the menu now and then but its delicious!
---
Interested In Visiting A Local Winery?
This winery is very badly advertised, almost nothing about it on the internet but if you are in the village I would ask around and someone will point you in the right direction. What a shame there isn't at least a facebook page..
I would love to hear from the owners or people visiting and share pictures and information so please let me know if you would like to do the same.
---
Looking To Stay In The Village?
Looking For Accommodation?
There are no hotels in the village but there are few nice places to stay, firstly Nicolas and Maria's Cottages they are very well known in the area for providing classic, traditional accommodation sleeping between 2 and 4 people.
Your have a 5 star choice with the Anogyra Dream Villa which is an altogether different proposition, much more modern, 3 bedroom detached property with a pool and sauna.
Are you looking for a grand villa, perhaps for a big family holiday or a wedding party. If so then the Grand Zeus Villa  may be for you.
Sleeps 9 and has a sea view. Modern but has traditional touches.
If you are looking for absolute luxury in Anogyra Village, this would be the number one choice for me.
If I were to choose a house to live for me in Cyprus this would be it.
Magazine style appearance with everything you could wish for and comfort to boot.
Can't find what you are looking for?
You may have to go further afield, and look for accommodation that sits outside the village, that are still as close to the highway, Paphos Airport and the beach area at Avdimou or Pissouri Village.
Have a look for your ideal accommodation, you just might be pleasantly suprised.
---
Have A Great Story About This Topic?
Do you have a great story about this village? Are you someone who lives there, or do you have relatives there?

Share it with our readers!
A photograph or two would be great if you have them...
What Other Visitors Have Said
Click below to see contributions from other visitors to this page...

More From Costas Not rated yet
Name: Costas Anoyrkatis What you relationship is to the village: My father was from Anogyra Do you still live there: No, I moved to Thessaloniki …
I Am From Anogyra Village Not rated yet
Yasiou Jackie My name is Costas Anoyrkatis. Thankyou for your kind comments about my photographs Your site is very interesting, you did good work. …
---
Home Page > Angloinfo Cyprus