Piyale Pasha Larnaca
Piyale Pasha Larnaca
Where It Is Situated
The area is a 2 kilometre road that begins from the Medieval Castle at the end of the promenade and stretches towards the beach area of Mackenzie.
It then stretches a few road back, it is really what would have been known as the old turkish quarter.
Why People Go There
The road is particularly popular for its fresh fish, traditional Cypriot tavernas and ice-cream parlours, and also boasts a Blue Flag beach and a charming little fishing harbour.
In this part of town you can visit a pottery workskop, and the are is part of the Scala cultural walk held every Friday, everyone meets by the castle/fort at around 10 am and a representative of the Cyprus Tourist Board will meet you and, if enough people want to  go, they will take you around the area and fill you in with the details of the area, what it used to be like years ago when filled with artisans and bring you right up to date with the history of today and what is still being produced, especially the old fashioned way...
If you really want to see the old town, history and architecture then you will be in the right place if you take yourself for a tour around here.
It is not far from both the centre of town and the sea, and in the summer it would be lovely to come for the evening, have a wander round, take some photographs before the light goes and then head to the seafront and have a seafood meze or just find somewhere in town, pick your spot and watch the world go by.
If you prefer to do your photography or sightseeing in the morning when it is cooler during the summer months, you will be rewarded with a sunrise over the sea.
If you want to see the quintessential blue and white architecture, this is probably the best place in town to see it as some shutters, doors and windows are painted this lovely blue.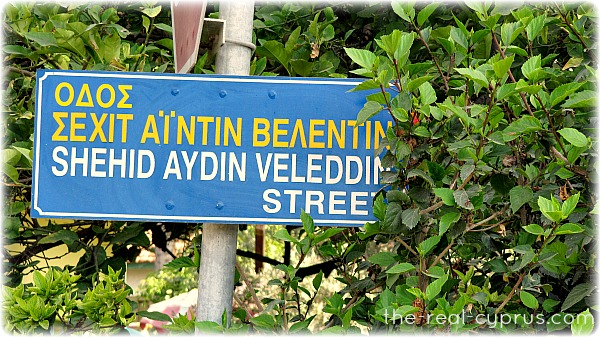 There are a lot of works taking place, upgrading the road and bringing a wider pedestrian area all the way from Mackenzie are to the castle/fort.
The improvement works will see the first part of the strip transformed into a square with pavements on either side, a lower level pedestrian walkway, a strip of greenery, a bicycle lane along the seafront and new lighting.
A clear protective platform will also be installed to protect the new road from sea erosion and ensure the safety of pedestrians.
The project is one of the many development projects aimed at changing the face of the over the next five years and will modernise Piyale Pasha Larnaca, making it a more attractive and functional strip for locals and visitors alike.
It is going to look fantastic.
---
You can leave piyale pasha larnaca and head back to the home page from here or head back to the main Larnaca page if you prefer.
---