Cyprus Airways Is The National Airline For The Island
Cyprus Airways is the national airline of the island
It has a very distinctive logo that you will see if you are at a european or middle eastern airport.
Here is some history about the airline and links to the carriers website.
A Brief History
In September 1947 the airline came into being and was a mixed venture between the Cyprus Government and the then British European Airways, and the company starting flying in 1948.
After 3 years, the airline had a fleet of 6 DC-3 aircraft, flying on various regional routes from Nicosia International Airport..
In September, 1957, all aircraft were sold, and the company decided to enter a 5 year agreement with BEA to operate services on its behalf.
Starting in late January, 1958, BEA took over all services, and two years later, de Havilland Comet 4b were introduced on the Nicosia, Athens, Rome, London route.
In 1969, the first Hawker Siddeley Trident joined the Cypriot fleet.
During the Turkish invasion in 1974, two of the five Trident jets belonging to the carrier were damaged beyond repair.
Limited operations from Larnaca were restarted in early February, 1975.
In 1992, the national carrier established a wholly-owned charter subsidiary called Eurocypria Airlines, and a decade later, it founded Hellas Jet in Athens, Greece.
After holding 75% of Hellas Jet for almost 3 years, Cyprus Airways sold all but 24% of it to Air Miles in 2005.
In March, 2007, the airline had 1,220 employees.
Cyprus national airline is owned by the Government of Cyprus (almost 70%) and various private shareholders.
No fatal accidents involving Cyprus Aircraft have been recorded so far.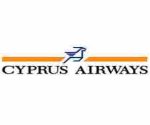 What Aircraft Do They Have In The Fleet?
There are 3 main types of aircraft in the fleet:
Airbus 319
Airbus 320
Airbus 330
If you want to find out more about the planes and what the seating arrangements are for each one then visit this page about the fleet
What Destinations Do They Fly To?
They fly from Cyprus to:
Europe
The Middle East
Gulf States
If you want to fly to America or Australia or the Far East or further afield you will need to fly to a major hub and take a connecting flight from there.
Destinations such as Moscow fall under the european heading and of course you cannot fly to Turkey with Cyprus Airways for obvious reasons.
What Language Can I Get Information In?
The Cyprus Airways site can be translated into:
English
Greek
German
French
How Can I Access Cyprus Airways?
They have a modern website and you can us it to:
Check Arrivals & Departures
Use Your Smartphone
Access The Summer Time Table
---
Anything Else I Need To Know?
There is a frequent flyer programme called Sunmiles
If you want to know about:
Business Class
Economy Class
Special Meals
Special Assistance
Group Travel
then visit the Pre Flight Services Page
Anything about In Flight Services?
Plenty of information available about:
Dining onboard
In Flight Magazine
Health Tips
In Flight Entertainment
Shopping
can be found on the In Flight Services Page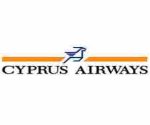 ---
Traveller Services & Customer Care
Terminals
Executive Lounge
Check In
Special Assistance
Childrens Travel
Pet Travel
Baggage Allowance
What You Can Carry etc
Information relating to the above services are listed under Travelers Services
and...
Contact Us Page
Reservation Offices
Conditions Of Online Sales
Contract Of Carriage
Service Committment
Passenger Rights
Privacy Policy
Frequently Asked Questions
Useful information can be found at Customer Care
---
You Can Now Book A Flight Via FACEBOOK
If you want to be really upto date with social media you can now book your flight through the airlines FACEBOOK page.
Enjoy Your Flight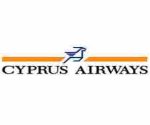 Leave Cyprus Airways To Return To Home Page